Sure, we've all heard the old adage "everyone can use more friends." When you're a new mom though it's crucial, and I'm talking DEFCON 1 level crucial, to find friends that will not only be there for you – but literally carry you through this motherhood thing. I'm speaking from experience when I say, these eight "Mom Friends" need to be sought out, vetted, and secured before you ever even think of pushing out another human from your who-ha.
1) The Keeping It Real Mom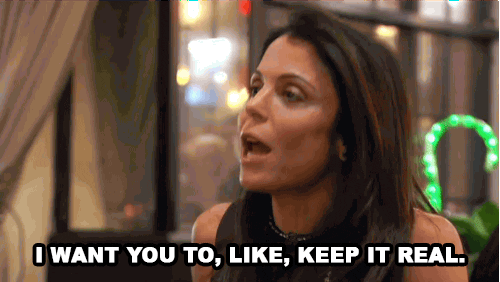 This mom I've listed first not by coincidence. You need to seek this mom out and seek them out hard, because when you're two weeks post-partum and wallowing in your sleepless pitifulness – this mom will come over with a bottle of wine, tell you to take a Xanax, and share how she just fed dog food to her toddler by accident. And if that doesn't make all your trivial new-mommy worries float away – just ask her about the time she dropped off her 2-year-old at kindergarten, and her 6 yr old at MDO. See, don't you feel better already?
2) The Pinch Hitter Mom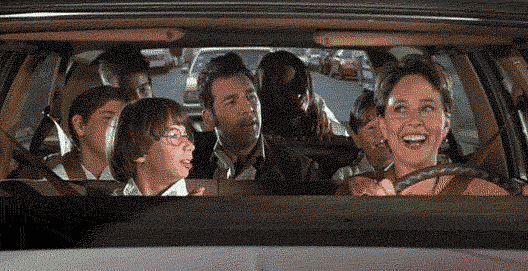 This mom may be just as, if not even more, important than the first. She could be a neighbor, a co-worker, or just that sweet mom that you see all the time at the park and have play dates with. But I'm serious when I say – find that one mom that you trust implicitly and would feel zero guilt picking up the phone at a moment's notice to ask her to come watch your baby, because she's napping and you're already 10 min late to pick up your toddler from preschool. It's sounds like a random scenario, but you would be shocked at the number of times I pull this mom friend card outta my hat.
3) The Beauty Hacks Mom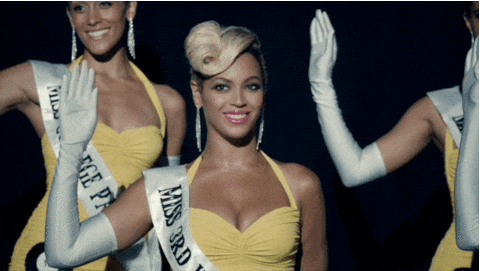 Ok this one's clearly for fun, but nonetheless valuable. We all know the type – blogger, model, or even better yet, former beauty queen. If you think you have problems now covering up dark circles, believe me when I tell you they grow to moon crater-like proportions when your baby keeps you up ever two hours for feedings at night. And you can kiss your pre-baby beauty routine, aka sitting in front of the mirror for 30 min contouring, good-bye. What you need now is a friend who can teach you in 5 min what it takes some drag queens to do in 2 hours. I'm talking concealer, blush, mascara, eyebrows – the whole shebang and mama's out the door, baby in tow.
4) The Photographer Mom
I only wish I hadn't taken so long to find this mom friend. Sorry first child, who's gonna think our family only started celebrating Christmas after their sibling was born. I know it seems silly but I seriously hate that we've never done a family Christmas photo sesh. I mean why have kids if you're not gonna bombard your childless friends with an overabundance of professional photos of them, right? Everyone has a fellow mom/budding photog friend who may be too embarrassed to push her services on you, but seriously hit her up hard anytime you have birthdays, holidays, etc. You get awesome keepsakes and she gets free publicity – it's a win, win folks.
5) The Hot Mess Mom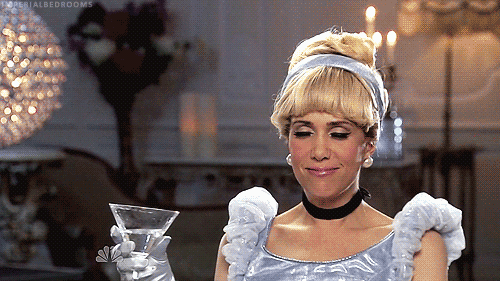 Because we all need to feel better about ourselves right? KIDDING. But seriously, can't we all relate to having been there more times than we'd like to admit? This friend is no-fuss and reminds us to not sweat the small stuff (ahem, like that non-matching sock you just put on your son in a rush to get him to school). This one also needs us more than we need her, which is what this mom community stuff is all about. Can I get a kumbaya?
6) The Pinterest-Party Mom
https://www.pinterest.com/pin/455145106062438680/
As much as we want to be this mom, sorry. We're not. This mom means business and will not be outdone so don't even try. The good thing is, while your son or daughter is having box cake and party favors from the dollar store – she already has bi-weekly themed parties planned for her 3 year old including "Whoville Dr. Seuss Sleepover", "I Love the 90s", and "Elsa's Frozen 4th". You get the benefit of having a built-in party planner, and something to do with your kid when you are so done playing "hungry hippos" for the umpteenth time.
7) The Hand-Me-Downs Mom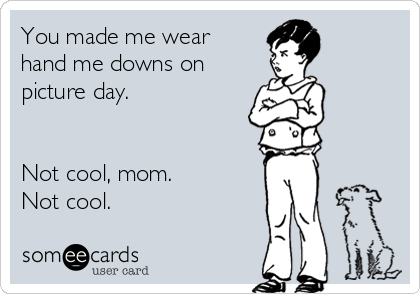 At the fault of not wanting to seem materialistic, I didn't list this one first, but let's face it – it's totally first. Baby clothes are expensive. End of story. And if you don't want to start saying things like "I guess I can wait to buy deodorant or shampoo next month", then you best find that mom friend who has two boys and whose husband wants a third but she's scared to death to get another boy so she's all but throwing hand-me-downs at you. Sure they may not be the trendy and cute Zara camo pants you've been eyeing since before your son was born, but get real – he's just gonna crap all over them anyway and Carter's will do just fine for that.
8) The Veteran Mom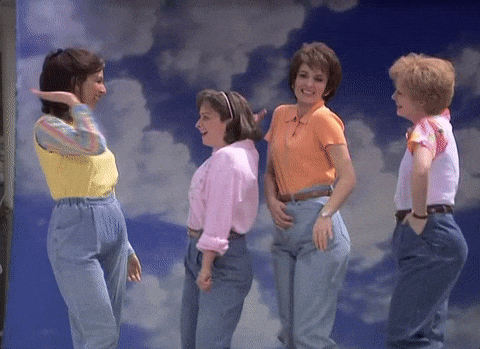 I built up to this one folks because quite frankly everything else is just child's play (pun intended). Now I'm not talking about that mom who has two, maybe three, kids under five. I'm talking about a true veteran. The mom who's maybe in her mid-forties, one or two kids in middle school, possibly divorced and reliving her twenties. That's the mom I'm talking about. That's the mom who will literally lol when you tell her you've been contemplating which baby book to read, and tells you to throw that crap out the window cuz those quacks don't know what they're talking about. She'll be the mom you can text at midnight when you're freaking out because your baby has a 101 temp, and tells you not to go to the ER – to alternate Tylenol and Motrin and go back to sleep. You do not want to take this mom for granted, but yet she'll never fault you for just reaching out in times of need – cuz she's been there, done that, and ain't nobody gonna tell her she's wrong.